New location. Full bar and lounge!
Now you can enjoy your favorite adult beverages along with your boozy ice cream at our new location on Virginia, just off the Historic Downtown McKinney square!
Cocktail Creamery
Because Ice Cream Is Better With Booze In It… And Life Is Better With Boozy Ice Cream!
Now with a Full Cocktail Bar!
New Location in McKinney, Texas
An ice cream experience one will not soon forget. Everybody loves ice cream, yes? Most everyone enjoys a good cocktail every now and again as well. Imagine combining the best of both these worlds, scooping the result into an appropriate container, adding your favorite topping and enjoying the best frozen dessert you've ever had!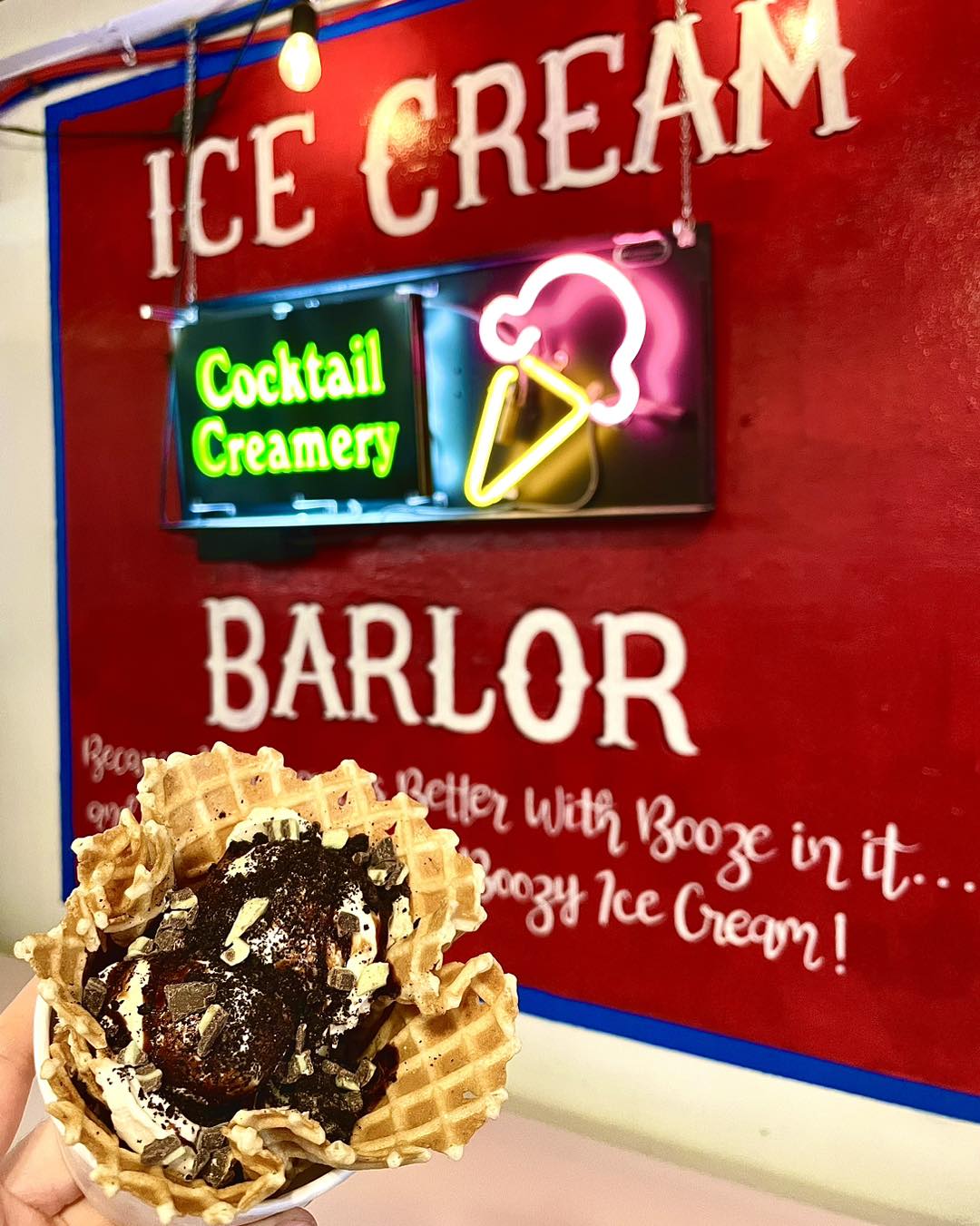 Flavors of Boozy Ice Cream
Featured Boozy Ice Cream Flavors
The finest ice cream and cocktails that can possibly be conjured up.
From our super-premium boozy ice cream, dairy free sorbets to the cocktails served at our full service bar, we strive to deliver the very best to McKinney, Texas. 
Live Music Every Friday Night @ 8PM!
Follow us on FACEBOOK/INSTAGRAM for news and specials!
What our customers say about us
AMAZING!!!! The best real adult ice cream!!! The bourbon based ones are my favorites!!!
Jasmine Stillwell
2023-08-20
We love this place! We always find ourselves wanting to stop by for a treat. Strawberry dreams is my favorite ❤️
LaNelle Renfro
2023-08-11
There's nothing better than looking for one business, and finding something that you didn't even know was an option. Cocktail Creamery was so good that I definitely will have to come back to try other items on the menu. Staff is super friendly and it has a very down home feel. There were so many items on the menu, that I was getting frustrated, trying to make a decision LOL. Infused ice cream, shakes, gelato, etc. JUST YUM!
Loved everything we tried. Affogato and flights were great for sharing and sampling many different flavors. Can't see how anyone be disappointed.
My husband and I came here the other night and let me tell you, it was so good! Such a cute location, friendly staff and delishfully boozy treats!
Besides the alcohol, the ice cream quality itself is amazing. If you are visiting McKinney downtown, don't leave without trying their ice creams. Salted caramel is my go-to.